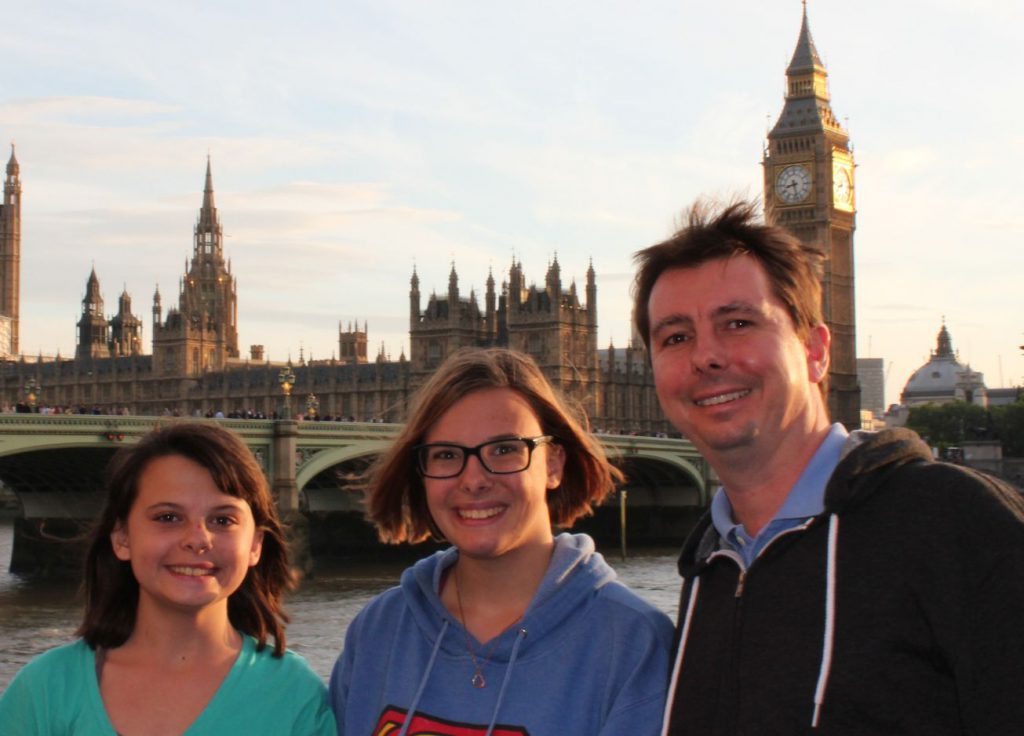 Hi, my name is Sam, and I want to welcome you to ERP Professor.  That's me in the photo, along with my daughters.  I started the original version of this site several years ago, but at that time it was called NetSuite Guru.  I changed the name because I don't want to confuse anyone or have them think that I work for NetSuite.  I work with the NetSuite product, and think it's amazing, but I don't work for NetSuite or Oracle.  I started working with the NetSuite product about ten years ago.  At first the work was off and on, then it became my full time career.  When I was first learning about the system, I found it very confusing.  I already had a number of years under my belt as an IT professional, and here was this totally web based system that I couldn't seem to get to work the way I wanted it to.  The resources available were few and far between, and they weren't really that good.  Even today as NetSuite has become much more popular, I still think the training resources are, well, let's say, a little lacking.  That's why I put this site together.  My hope is that the training on this site can help you, and make your path of learning NetSuite a lot easier.  And if I've done that, then I have done what I set out to do.
All of the training on this site is provided by me. If you are curious to learn more about me, my qualifications, education, or work history, you can view my full long form resume here, and my LinkedIn profile here.
Again, I want to welcome you to this site, and let you know that I'm glad you're here.
--Sam
We love to hear what you think of this site, or hear any other questions or comments you have:
ERP Professor
500 Westover Dr. #14244
Sanford, NC 27330-8941
United States